WHO IS
RAINCOAST DOG RESCUE SOCIETY

?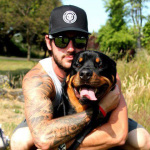 RainCoast Dog Rescue Society is a very passionate and dedicated BC non-profit dog rescue organization created in 2014 on Vancouver Island, BC, Canada. Co-Founded by Jesse Adams with his deep love, commitment, and never ending passion for helping animals, especially dogs, abroad and at home in Canada.
RainCoast is a 100% non profit. As in all donations, adoption fees, fundraiser earnings and merchandise sales go directly back towards rescuing more dogs and cats, and caring for the rescue dogs and cats we already are caring for here. RainCoast is completely volunteer based and does not take any money for personal profit
WHAT DOES
RAINCOAST DOG RESCUE SOCIETY

DO?

We at RainCoast Dog Rescue Society rescue and rehabilitate unwanted, neglected, stray, misplaced, abused, and shelter dogs and cats of all breeds and ages. We are a very passionate non-profit organization that dedicates our lives to saving dogs and cats locally and abroad. With over a decade of experience, we are committed to finding safe, responsible and loving forever homes for all our adoptable dogs and cats.
RainCoast Dog Rescue Society is committed to advocating for the humane treatment, rights and welfare of all animals within our community and abroad.   Some of the important issues we focus on include: working towards more detailed definitions in the BC PCA (Prevention of Cruelty to Animals Act), more humane definitions of food/water/shelter in order to ensure an ethical and humane living situation, and stronger laws around legally seized animals being returned to their abusers/owners under the PCA act
We strongly support adopting a cat or dog from a rescue over buying from a backyard breeder, puppy/kitten mill or pet store. These places only create unhealthy lives through abuse and torture, and purchasing animals from them allowed them to continue to operate and force animals to suffer for their profit. 
One of our main goals is to help educate and raise awareness about animal welfare, and we do this through various outlets such as live online and social media discussions, podcasts, school education events, yearly UVIC class discussions, books, and events with our local pet store partners such as Bosley's.  We share health facts to support owners in knowing what is best for their dog's health, body, mind and spirit. We also post  important facts, videos, training tips, breed neutral awareness to help educate and have repeals for BSL (Breed specific Legislation). 
We advocate against the horrific treatment of commercial sled dogs operations here in Canada, along with the Iditarod dog sled race in Alaska. Sled dogs are currently labeled as agricultural animals and therefore have less protections under law, and we are working towards changing this.
We are opposed to Breed Specific Legislation and strongly advocate against this.  Breed Specific Legislation (BSL) is a legislation that dictates what dog breeds people are not allowed to own. This legislation promotes fear, ignorance and injustice towards dogs and their families in communities. What we need instead are evidence-based facts and breed neutral bylaws that are safe and inclusive for all. The responsibility should always fall on the other end of the leash, the human side. A dog should not be responsible for the actions of a human, but a human should always be responsible for the actions of their dog.  We are working with other advocates, rescue groups, and politicians, to bring these important issues to light to help create and enact a positive change within our community and country.
We strongly feel we need to address the lack of motivation and recognition shown by the crown counsel and judges when addressing the seriousness and severity of animal abuse cases. We need a better determination and passion for justice and public safety when it comes to animal abuse cases being handled by the crown counsel and judges presiding over them as the track record across Canada is very poor and unacceptable in regards to this matter. 
There are so many animals that are suffering from serious overpopulation and abuse all around the world, and even right here at home in Canada. RainCoast does primarily local rescue work throughout Canada, but also loves to travel abroad and do international rescue and rehabilitation work with other credible animals rescues/shelters in need. The better we all educate ourselves and others within our communities and abroad, the better the animals and this world will be. We may not all have the ability to help an animal, but we all have the ability not to hurt one.

RainCoast has a great local program where we help give back to those with animals in need within our Vancouver Island and Mainland community. The RainCoast PET Project has been running for 5 years and we take great pride in it. 
As part of this PET project we accept a wide variety of animal food, and new or used items so we can disperse them to pet owners throughout the community who are in need of some extra support. We also offer vet care to these individuals and communities with animals in need of some assistance with medical needs.
Part of our PET Project has been a partnership with the Stan Hagen Salvation Army in Victoria for the last 5 years. They graciously act as a HUB for our PET Project, and allow us to donate a large amount of items to them to be handed out to those in need who come in for supplies. It's a great way to reach more people with animals in need and it has been a honour to be a partner with them.
Another part of our PET Project is our partnership with outreach workers and nurses within the Southern Vancouver Island community and the downtown east side of Vancouver. We have been able to support people experiencing homelessness or unstable housing with vet care and supplies for their animals. We know that many are struggling to get by and survive through the opiate epidemic and the COVID-10 pandemic, and we are so happy to be trusted to work with this community. Some of the housing sites we currently partner with are: Rock Bay landing, Arbutus shelter, Travelodge, Paul's Motor Inn, Comfort Inn and Johnson Street building in Victoria, and the Sooke food bank.
In 2020 we were fortunate enough to expand our PET Project to the community of Todos Santos, Mexico through a member living there.  For 5 months we were able to offer regular clinics that were able to spay/neuter, vaccinate, treat and offer life-saving surgeries to over 153 dogs and cats. This project was also able to supply dog and cat food for over 100 homes in need with animals in the community and we hope to continue on with this great project in the future. 
A part of our PET Project that we are most proud of has been the opportunity to develop strong bonds, partnerships and friendships with First Nations communities here on Vancouver Island and throughout Canada. We help out by providing pet food and various supplies to communities and their members that are looking for some extra support for their animals. We are able to organize vet care, spay and neuter clinics, training, education and awareness for anyone in need within these communities, and take on any dogs or cats needing to find new homes by request.
We proudly are currently working with the Pacheedaht First Nations community in Port Renfrew, BC; the Sc'ianew First Nations community in Beecher Bay, East Sooke, BC; The Heiltsuk First Nations community located on Campbell Island in Bella Bella, BC; and the Peter Ballantyne Cree Nation in Northern Saskatchewan.
HOW DOES
RAINCOAST DOG RESCUE SOCIETY

RESCUE THEIR DOGS?
RainCoast Dog Rescue Society rescues all of their cats and dogs with the utmost love and care. Depending on the severity of the case, some cats or dogs may be ready for adoption in a short time, but some may take months or years to rehabilitate. All of our cats dogs are assessed and temperament tested.  They receive a full health check and are fully vaccinated, de-wormed, given flea/tick treatment, and spayed or neutered. All the cats and dogs we rescue are placed into responsible foster homes before being placed up for adoption. This is to help them open up, feel safe and start to show their personality.  Foster homes also allow us to start some training, provide an opportunity for any unforeseen medical or temperament issues to come out prior to being placed up for adoption.  We take great pride in the safety, health, care, love, and rehabilitation of all our rescue cats and dogs. We dedicate our lives to rescuing and rehabilitating these beautiful animals.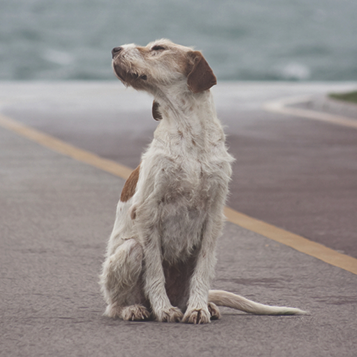 RainCoast Dog Rescue Society uses a great "foster to adopt" program which makes things really comfortable and professional for potential adopters. Once we receive your online application we will contact you as soon as possible to discuss your application and answer any questions or concerns you may have. Once we agree on a dog or cat that may be a potential good fit, we will arrange a home check of your residence. We then follow-up with a meeting of the dog or cat you have been approved for. 
If you are interested in a dog, during the first meeting we will go for an on-leash walk.  We will observe how the dog responds to other dogs and things in the environment, and we may also bring along one of our own dogs to help socialize. If you are interested in a cat, we will do a meeting in a safe and enclosed environment where you will have the opportunity to meet and engage with the cat. 
After the initial meeting with the dog or cat, we give you the opportunity to go home and think about it and discuss with your family/friends if applicable. If we all agree that it appears to be a good fit, we go ahead and start the "foster to adopt" process. This involves signing the contract and providing a deposit, which is fully refundable at and point if you choose not to adopt the cat or dog. This process ensures that all parties feel comfortable with the dog or cat they are wanting to adopt, before actually finalizing the adoption. We never want anyone feeling mislead or forced to adopt, and we want everyone feeling confident and comfortable when they decide to adopt the dog or cat they are interested in.
When you start the "foster to adopt" process, these are the following items supplied for you (items vary depending on cat or dog):
Food

Treats

Toys

Bed

Bowls

Waste bags

Leash

Harness

Collar

Crate

Litter box/Litter

24 hour support for anything needed
For the first 14+ days we stay in touch each day to see how things are going so we can answer any questions you may have. This allows us to support you along the way and give both you and the animal the best possible chance of success. If you choose to adopt the dog or cat we kindly ask you move forward with purchasing your own items for your new family member, and we kindly ask for the borrowed items to be returned so we can use them for future rescues. If any items are destroyed in the foster to adopt process you do not have to replace them, just simply let us know so we can. RainCoast Rescue does all they can to make your adoption process as comfortable, safe, professional and smooth as possible. We will always be there for any tips or advice for you and your RainCoast adopted cat or dog for the duration of its life.  
As per our contract, RainCoast always takes back any of their dogs or cats for any reason and at any stage of their life. If it is not an emergency, we may ask you to provide us with several days to find a suitable foster or adopter to move the cat or dog, but we will always take it back. The cat or dog is NOT allowed to be given away, euthanized for non-terminal disease, sold or surrendered to anyone, shelter or pound, during its lifetime. RainCoast never wants their cats or dogs to go back into the system to which they came from. We love all our dogs and cats we rescue and feel once we rescue them we have given them our oath to always be there for them for their entire life.
Adoption fees –
Dogs:
700$ 9 weeks to 6 months old. Puppy.
500$ 6 months to 7 years old.
300$ 8 to 13 years old.
Free adoption for dogs 14 years + to an amazing home for relaxed retirement-style living. We supply support until end of life.
Cats:
$400 for any kitten under 6 months
$300 for any cat 6 months to 7 years.
$200 for any cat from 8-13 years of age.
Free adoption for a cat that is 13 years + to an amazing home for relaxed retirement style living. We will help supply the food as well.